It's Coffee Monster's 1st anniversaryyy... Hiyaaay!!!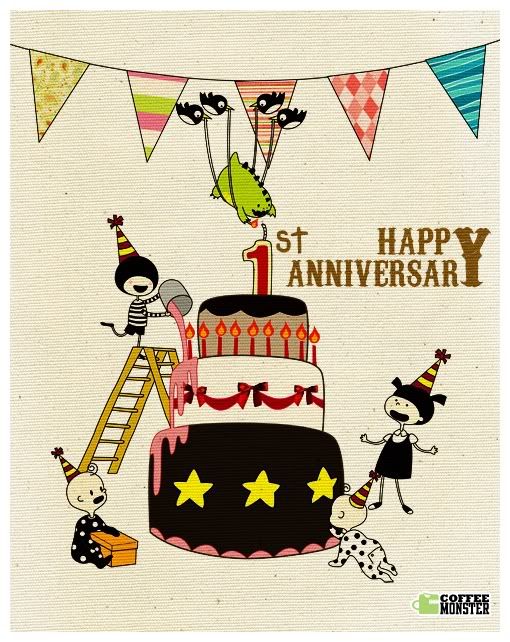 Seriously, I still can't believe Coffee Monster can stay this far. Even I'm not so often to update my post, but I wish..by its 1st year, I can treat Coffee Monster better in the future.
Btw, don't you guys feel like congratulating this blog? Or.. giving it something such greeting cards? Haha..! I don't force you for that, but if really mean to, you can send me by email (for soft file) or just leave your comment.
Note: To find my email address, you can click the button at the top of right sidebar on this page (the orange one with envelope picture).