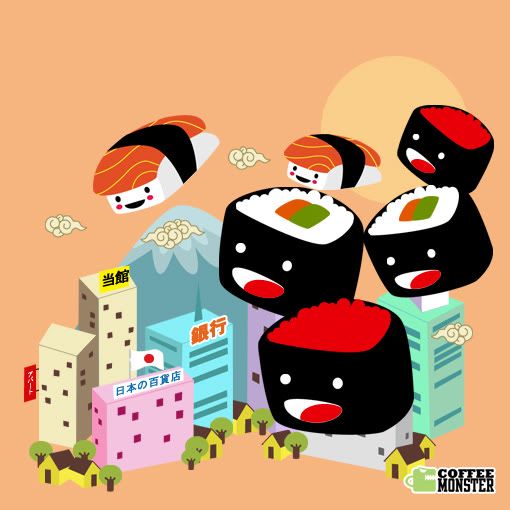 Anyway, having sushi for iftar menu is not a bad idea.. As appetizer of course.
Oishi!
.....
Today I counted out iftar time with watching Harry Potter's last sequel,
Deathly Hallows Part 2
. The movie was extra great! My heart just can't stop beating to watch.
The last part of the movie was amusing. We were taken to 19 years later after the time it was. Harry and friends have already married and have kids. Harry married with Ginny, and Hermione of course with Ron. Oh yes, the name of Harry's son is
Albus Severus Potter
. What a unique matching.
But so pity that Harry Potter must end since it was one of reasons for me to go to cinema. Well, there will be no more curiosity as I used to feel in waiting the continuation.
Adios, Potter!